Personality!                            
Edit
Fairy Lilac flies in her own special,unique way– upside-down! – which leads to some funny swoops and loops and upside-downess!  It also lets her see things others miss, which gives this fairy a very valuable point of view.Shes a daredevil,and she is not frightened to do anything-at all!
And her Big Sister is...
Edit
Princess Anise
!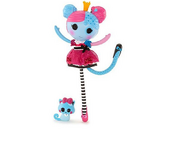 And her Big Sister is.....
Edit
Ad blocker interference detected!
Wikia is a free-to-use site that makes money from advertising. We have a modified experience for viewers using ad blockers

Wikia is not accessible if you've made further modifications. Remove the custom ad blocker rule(s) and the page will load as expected.