Personality!                                                   
Edit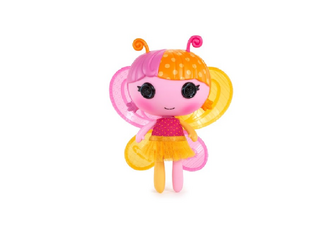 Fairy Tulip inspires her friends to work together and get all things done. No problem is too tricky for her to solve or do even when it involves her fear of flying over strawberry milk. (OH NO!)
                                                              /\
                                                          Yummy!
And her Big Sister is...
Edit
Tulips pod is a fuzzy orange pod with a dark pink stem,heart, and zip.It is a peanut shape,like Fairy Daffodil's pod.
Ad blocker interference detected!
Wikia is a free-to-use site that makes money from advertising. We have a modified experience for viewers using ad blockers

Wikia is not accessible if you've made further modifications. Remove the custom ad blocker rule(s) and the page will load as expected.