Personality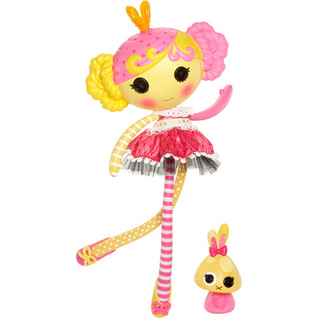 Princess Juniper is the Princess of Know-How. Creative and clever, she's a little-miss-fix-it who can solve any problem that comes her way. Royally handy with her knitting needles, she's able to make something out of nothing to save the day at a moment's notice. 
Princess of....
Know-How!                                                                                                                                            
Appearance
Princess Juniper has yellow skin with red cheeks and black button eyes. She has an orange crown in the middle of her head, and two twisted pigtails on either side of her head. The pigtail on the left is yellow, while the pigtail on the right is pink. Her bangs are mostly pink with darker pink spots, with yellow for the end of it. There are curls of the opposite colors running over some parts of her bangs. She has a yellow right arm and a pink left arm. Juniper's dress starts off with a collar that resembles a doilee, with dark pink fabric underneath. She has a doilee-like belt around her waist, while below that it's a checkered dark pink, lined at the ends with white puff balls, and a black tutu at the end. She has a pink and white striped right leg, and a yellow left leg with white spots. Her right shoe is a ballet slipper that is pink with a yellow ribbon, and her left shoe is a ballet slipper that is yellow with a pink ribbon.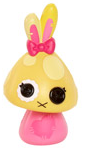 Pet
Juniper has a yellow bnny pet pet with a pink body and lopsided head. It has a couple of lighter yellow spots on its head. Its eyes are both black buttons, whilst the left one also has an extra white frill going around it. It has a cross for a mouth. Its left ear is a lighter shade of yellow than the right ear. Both the ears have darkp pink centres and they are neatly tied together with a dark pink bow.