What Sunstar Looks Like.
Edit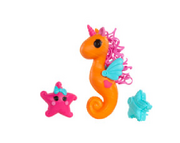 Pattern:Diagonal stripes
Horn colour:Pink
Hair colour:Pink
Wing colour:Aqua blue
Heart colour:Pink
Brush colour:Aqua
Sunstar's pet is a little pink wavy starfish.She even has her own cute little aqua bow on her top fin!
Possible counterpart
Edit
Her possible counterpart is Mermaid Opal.
Ad blocker interference detected!
Wikia is a free-to-use site that makes money from advertising. We have a modified experience for viewers using ad blockers

Wikia is not accessible if you've made further modifications. Remove the custom ad blocker rule(s) and the page will load as expected.